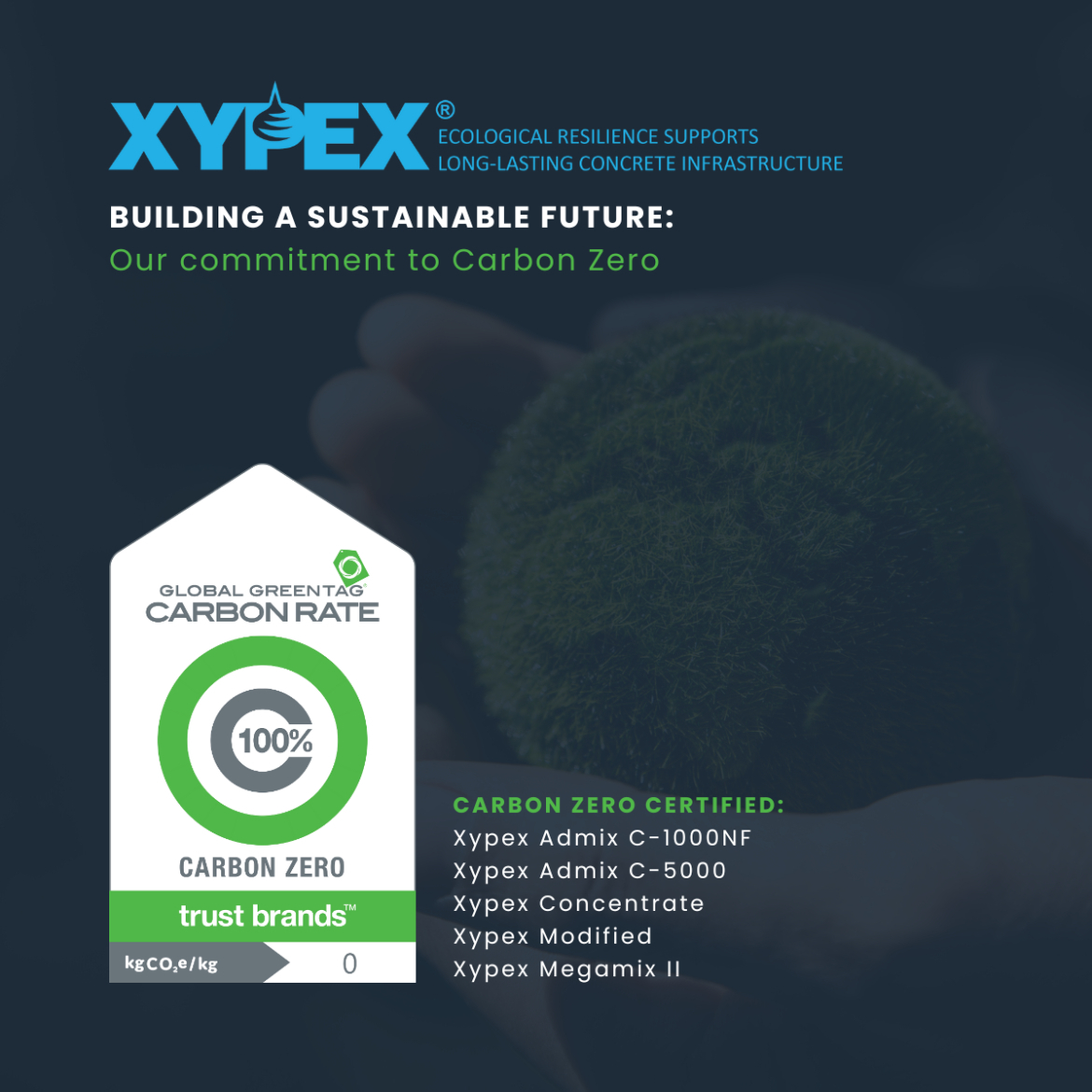 Demden is thrilled to announce that Xypex Australia have achieved Carbon Zero certification on a selection of our products through Global GreenTag's CarbonRATE™ program.
Demden and Xypex Australia pride ourselves on our commitment to not only our clients, but our environment and our future generations. Our CarbonRATE certified products demonstrate our commitment to reducing carbon emissions, minimising climate and environmental impacts,, and promoting a more sustainable future.

We are passionate about offering solutions that align with our clients' sustainability goals, providing them with peace of mind knowing they are using best practice sustainable solutions for their projects. Together, we can build a better future, where construction practices and materials contribute towards sustainability.

Xypex Australia Managing Director, Rob Godson said:

"Xypex Australia takes great pride in pioneering sustainable solutions in the construction industry, positioning ourselves at the forefront of environmental commitment.
It has been a rewarding experience working with Global GreenTag to achieve the first CarbonRATE certification, providing a benchmark to not only our industry, but to ourselves. By undergoing the GreenTag CarbonRATE Certification, we further demonstrate our commitment to ecological resilience and the environment by reducing our greenhouse gas emissions; doing our part in combatting climate change."