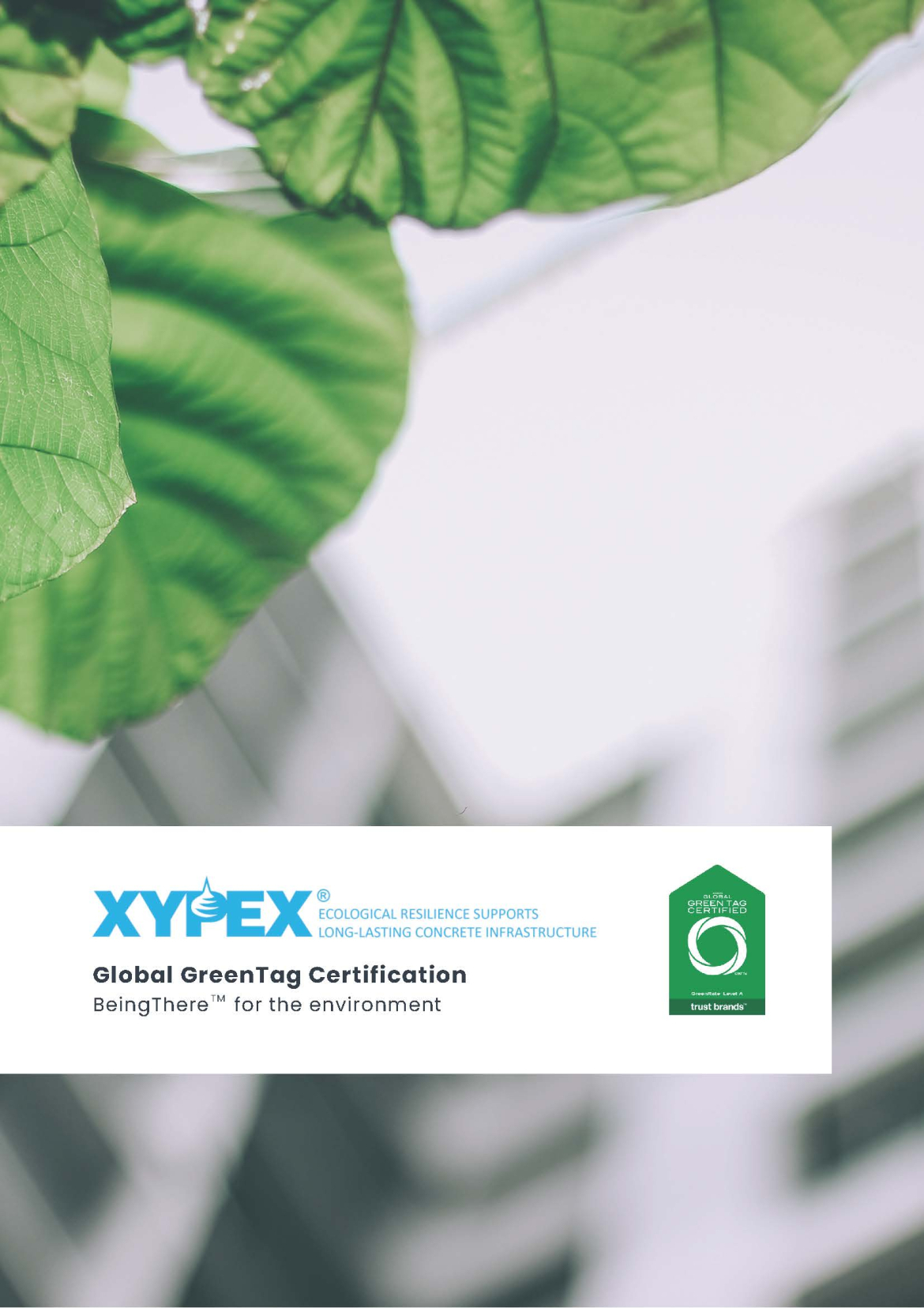 Xypex Australia are proud to hold a Green Rate Gold Plus, Level A GreenTag Certification on a selection of products, including Xypex Admix C-1000 NF, Admix C-5000, Xypex Concentrate and Megamix II.
The endorsement by GreenTag highlights the progressive nature of Xypex Australia, continuing to show industry leadership with a focus on the importance of sustainability and driving environmental awareness in all that they do.
Xypex Australia are determined to make a difference within the construction industry and continue to lead by example. One of the ways in which they do this is by undergoing a thorough and lengthy audit to proudly achieve GreenTag Certification.
Certificates and EPD's can be found in our Technical Library under the Green Tag category.